Frequent Questions
Q1: I am a University teacher. How could I attend in the newest 3A Instructor Certification Workshop?
A: We will announce the schedule of our workshop. Or you may send emails to contact@3aenglish.com as well to get further information.
Q2: Once I get the 3A Learning English Certification, what can I do next ?
A:If you passed the exam, we will recommend you to our corporate international hotels through 3Acareers.com. You will get more opportunities to get a better job.
Q3: I am a hotel staff member, not a student. Can I learn it ?
A: Welcome! Please feel free to contact us and create your learner account.
Q4: What is the exam time for 3A Learning Certification?
A: Our online exams are divided into two parts, written and oral. Your school may do it at anytime, Please allow MINIMUM TWO WEEKS NOTICE when registering for your exams!
Q5:What is the Classroom Management System?
A: It is a system designed by 3A Learning. It assist schools and teachers to get detailed reports and data when students study online about our courses.
Q6:How often do you update your courses?
A: Quite a lot. For online resources, we continually update our teaching materials and learning materials all the time.
Q7:Do you have any agent in China?
A: No, we run directly out of China. If you want to do any business with us, please feel free to contact us on contact@3aenglish.com.
Q8:How may schools use your books?
A: From Jan, 2018 to December 2019, there are over 150 schools and 10,000 students using our books. It's our pleasure to invite you join them.
Q9:I have purchased your books already, but it is hard for me. Is there any other options?
A:Do not worry. Our new book is on its way now. If you feel difficult to learn the book. We could suggest you to start with the videos online. Make 3A Learning to be your friend, not enemy. Focus on our Wechat, we have prepared many learning skills and vocabulary for you.
Q10:I am the Director of Hotel, I want to learn some management skills. Do you have anything?
A: Welcome. We have different types of course for different aims. Please sent your detail request through there. And our staff will contact you soon.
Q11:I have download the PPTs, but I do not think it is useful. Can I get more?
The PPTs have TOO much information. They are there to be modified to your needs. Take what you want and adapt to your students' needs.
---
Still need help?
If you aren't finding what you need, try a search or reach out to our team via support ticket or on Wechat.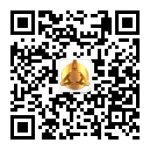 Wechat: 3AHOTELENGLISH
---
Create Support Ticket