How to use a registration code
We have developed a simple system to get you started with your courses. Your instructor will give you a code and a web address (URL). Here's how to create your account.
Simply follow the link to register a new account. Enter your details and the code you were given by your instructor. Make sure your email is correct! That's it, you're done 🙂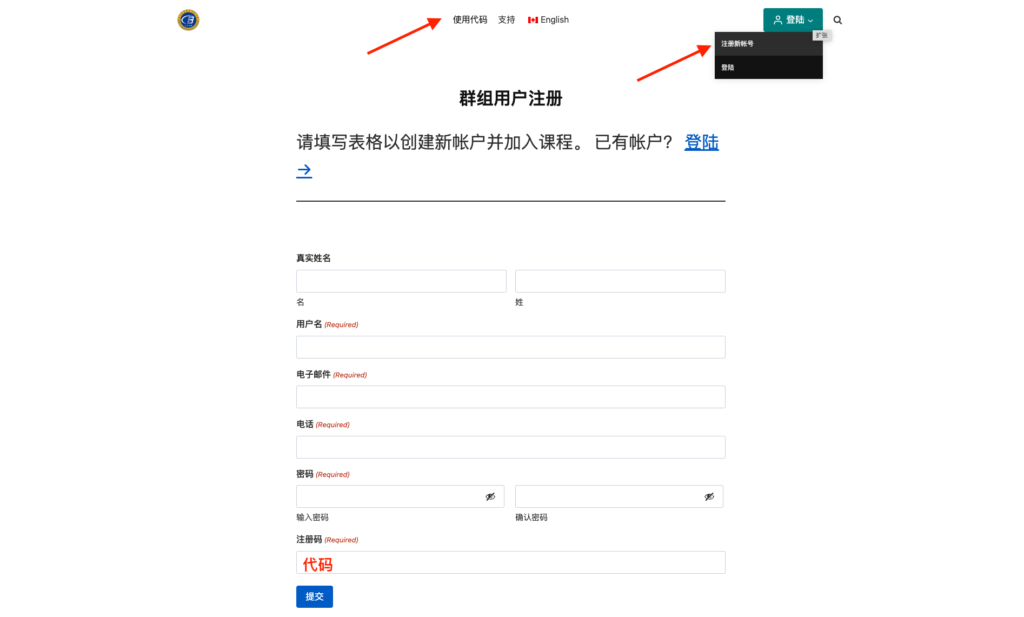 You can change your password or edit your information at any time by visiting your "settings" page.