Awareness. Attitude. Adaptability.
Increasing Communication
After years of teaching English and Tourism Education in China, we found there were gaps in the training. There was little emphasis on critical thinking skills, not enough emphasis on the cultural background of language usage, and too much emphasis on "vocabulary and grammar" instead of understanding their use in communication.
"Learn What You Live"– Our curriculum teaches English as it is used, in real life, for best retention results.
Our Team
A truly collaborative international venture, 3A English has years of Tourism related experience, and a proven track record creating programs, seminars, and materials for schools, academies, universities, and businesses across China.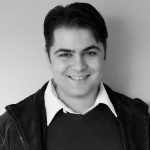 James Morris ~ Founder / Director of Content Development
James has over 20 years experience in the Hospitality Industry. Working mainly in restaurants and fine dining, he found he had a passion for providing good service, training, and going further to understand guest needs. His insight and love of the industry translated well into teaching when he became a Certified Hospitality Trainer for hotels and schools. As Co-founder of 3A English, James has been hard at work creating content to share his passion with industry learners. Currently, James is living with his family in Squamish, Canada.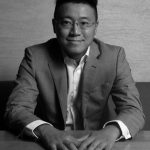 Leon Shi ~ Founder / Director of Operations
Following his passion in hospitality, Leon has pursued his hospitality education in the United States and Singapore. Throughout his career Leon has been a hotel supplier, an F&B manager, a hotel general manager and is now the Director of Operations for the American Hotel & Lodging Educational Institute in China. He has been working hard to upgrade China's hospitality education and professional development. Leon has been an experienced voice assisting James in creating this program. As a Certified Hospitality Educator (CHE), his insights in various specialization and international experience has played an important role in the project.
Victoria Morris-Ott ~ Editor
Victoria has her Masters of Education Degree and taught in Chinese schools and universities for over 12 years. During this time, she had developed curriculum and new techniques in teaching English, focusing on a "learn what you live" approach centring around teaching a second language the way you learn your first language- learn by doing. Victoria played a key role in creating the learning structure for the 3A program, using her experiences to ensure the lessons are presented in a clear and easy to use fashion.
The 3A Centre for Professional Language Standards


Our Certification body is a "learning and leading" group formed to create a level of standards when assessing students during their certification period. Our materials closely follow a Common Core of Learning developed to identify the sections of knowledge and practice needed to exceed in hospitality.