2017洲际年会,我们与您相聚
最近,3A团队被邀请在洲际酒店集团英才培养学院研讨会议上发表演讲。该会议在美丽的杭州洲际酒店举行,是为与洲际酒店集团合作的酒店管理院校以及酒店行业专业人士举办的年度聚会。
最近,3A团队被邀请在洲际酒店集团英才培养学院研讨会议上发表演讲。该会议在美丽的杭州洲际酒店举行,是为与洲际酒店集团合作的酒店管理院校以及酒店行业专业人士举办的年度聚会。
我们很荣幸能成为这一重要事件的一部分。酒店豪华,员工友好,会议执行得也很棒。感谢此次活动的协调人,Ricky Hu (学校关系负责人)把所有的事情都联系在一起,确保一切顺利。我很高兴在此次会议上能见到一些老朋友,也结交了一些新朋友!
我们在这里和大家谈论了我们的3A酒店英语认证:创建这个项目的原因,以及课程内容和教学指导材料,甚至还邀请了一个学校的院长亲自来参与我们独特的视频问题考试。我们也特别自豪地向大家展示了我们最新的资源——3A教师认证培训。
3A教师认证培训将有助于提高学生在课堂上的参与度,并且提高他们的成绩。教师们可以将获得的技能转移到其他任课学科,帮助他们升级所有的课程,而不仅仅限于我们的课程🙂
为期两天的培训班围绕着如何掌握3A教师资源、最新的的教学方式、课堂和小组管理以及实用的教学技巧。该课程将于2018年3月中旬推出。点击这里了解更多
洲际酒店集团英才培养学院研讨会议是一年一度的大型活动,我们很高兴在这里与业界领袖一起,致力于为一个有趣的、信息丰富的两天的活动提供服务。再次感谢IHG团队今年给我们机会加入你们,我们希望你们在这个行业越来越好,并向你们表示诚挚祝贺! 
---
来玩一个小游戏吧~
Recently, the 3A team was invited to speak at [[The IHG Academy conference. The conference is an annual gathering of Hospitality Industry schools and professionals from IHG (Intercontinental Hotels Group) which boasts such brands as Intercontinental…]] The conference was held in the beautiful city of Hangzhou, at the InterContinental Hangzhou.
We were so honoured to be part of this amazing event.  The hotel was luxurious, the staff friendly, the conference well executed.  The coordinator of the event, Ricky Hu, [[Head of school relations]] masterfully tied everything together to ensure all went smoothly.  It was wonderful to see some old friends, and meet new ones!
Our time speaking was spent talking about our 3A hospitality English Certification; the reasons behind creating the program, the course content and Instructor material, and even had a school dean come up and volunteer to try our unique video question exam!  We were especially proud to present our newest resource, the 3A Instructor Certification Workshop.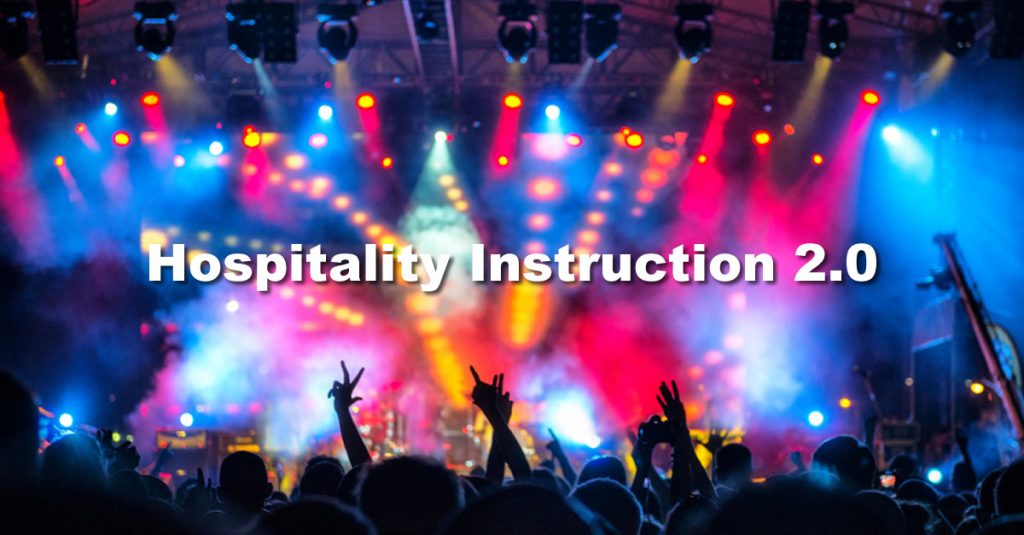 The Instructor Certification will help raise student involvement in class and better their grades.  The skills teachers will gain are transferrable to other disciplines, helping them upgrade all of their classes, not just ours 🙂
The two day workshop revolves around mastering the 3A Instructor resources, 21st Century teaching, classroom and group management, and practical teaching tips. The course launches mid March, 2018.  Learn more about it here.
The IHG Conference is an annual event, joining industry leaders dedicated to hospitality education together for a fun and informative two day event.  Thank you again to the IHG team for giving us the opportunity to join you this year, we wish you many more years as a leader in the industry, and congratulate you on a great event!