Welcome Instructors! This article was designed to help you navigate your account sections and get started accessing the 3A resources.
My Profile
The main section you see is called "Me". From this page, you can edit your personal information, access your courses and online resources, view any comments you have made on the site and more. This section will also house all of the user points and and achievements. Your profile is visible to other members of the site (limited info, privacy options can be changed) to create a more community feel and to connect with others off-site if you want to.
How to edit your profile
Click the edit profile to change your photo and update your public/ private information. When you're done, click the checkmark at the top, or "update profile" down below.
Meet your new Account dashboard
Need to change your password, update your email address or check any orders? It's easy to do in your account section! The privacy tab at the bottom allows you to control how your data is used on the site, and what information is visible to others.
Assigned Courses
When you sign up as a 3A instructor you will see all of the courses that come with the membership. This includes your instructor guide (if using our LMS), as well as the student course. If you click the "expand" link, all of your courses will open up and give you more details, such as your progress, test scores, and any certificates you have earned.

Course Structure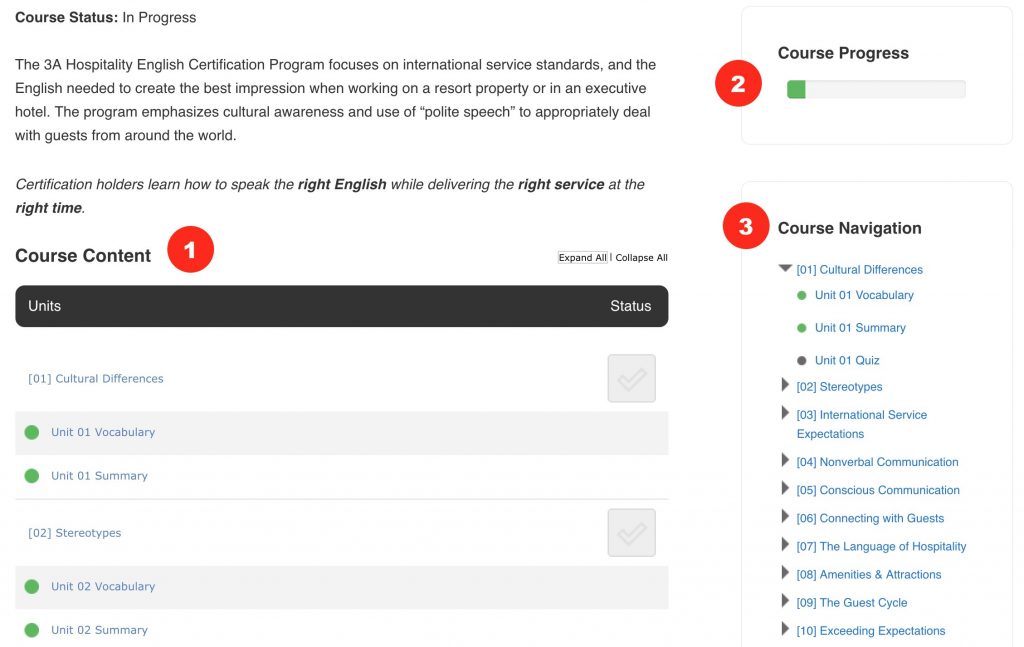 The courses are broken down into a COURSE >> UNIT >> TOPIC structure. When you click onto a course page, there are three main sections.
The course content: Here is where you can see all the topics and quizzes that make up each unit of a course. As you progress, you will see green indicators on the topics. When you have completed a unit, you will see a green checkmark.
The course progress bar: This gives you a visual on how much of the course you have completed.
Course Navigation: Click a triangle to expand a unit. This is a very helpful tool to "jump" between sections when studying or looking at different topics.
Account Renewal
The Instructor account is a "subscription" based account that needs to be renewed yearly. You will receive an email letting you know in advance that your account is up for renewal. Simply follow the link and follow the renewal steps.